Redefining the Client Experience
Ben's decision to join the John Jones Real Estate team comes from a deep respect for the principal broker John Jones. Ben has spent his entire professional career as an entrepreneur and has always respected people that weren't afraid to work hard that maintained a high degree of integrity and principles. Working with the team at John Jones is the personification of his principles.
Ben's holds an undergraduate degree in Marketing and Economics. Ben holds a Masters Degree in Business Management & Development. Ben has started multiple companies and has and is a successful property manager & investor for himself and other property owners. In addition, Ben has been a Chief Investment Officer for an SEC Registered Investment Firm managing individual and corporate retirement funds of over $1 Billion dollars. Ben is a Professional and Institutional trader with over 12 years experience. Ben is married to his beautiful wife Paige. They are blessed with two sons. Cameron is 29 years old and is a successful Architect with a son of his own. The younger son Christian is 25 years old and is a successful graphic design artist. Ben's main hobby and love is his dogs. Ben is a large supporter of animals of all kinds but loves his dogs and always looks for an occasion to spend time with them. In addition, Ben is an active member in his local church and has been the drummer for the worship team for over 7 years. Ben is a native of Murfreesboro and has developed long term relationships with a wide variety of people in all aspects of the middle Tennessee area. If your looking to move to this part of the world, Ben would love to give you the benefit of his professional abilities, local knowledge and contacts to help you find that perfect long term home.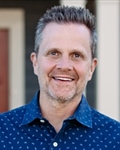 Ben Livingston
Sales Consultant
John Jones Real Estate LLC
239 John Rice Blvd
Suite A


Murfreesboro

,

TN

37129


Phone:

615-867-3020