John Jones
O: 615-867-3020 M: 615-300-7475
Redefining the Client Experience
During his 27 years in real estate, John has helped more than 6,000 families handle their real estate needs. Nobody has sold more homes in Rutherford County than John and there is not even a close second. Before opening his own brokerage he was a perennial top producer for Coldwell Banker from 1998 to 2008, consistently ranking among the top 1% of agents in the nation.
In October 2008, John realized his vision of a small boutique real estate firm that offers the best in customer service, market knowledge, wealth building opportunities, and innovative techniques that get homes sold. He offers several revolutionary programs to his clients such as the Guaranteed Sale Program, Fixer-Upper program, and the No Show Offer.
A real estate innovator both locally and nationally, John and his team continue to perennially set records with 440 units sold and $125,000,000 in volume in 2018, a number they again bested in 2019 with over $126,000,000 in volume.
However, John's primary focus is simply helping people. One of his favorite sayings is "if you help enough people get what they want, you will get what you want." John strongly believes that if you are constantly looking for ways to add value to people's lives, everything else will work itself out.
John's outside interests mainly consist of being an engaged father and husband. He is an active supporter and advocate of local sports, especially football. He also enjoys cycling with a close knit group of friends, and investing in and outfitting uniquely stylish short-term rentals with his wife Tracy. The couple have been married since 1994 and have four children, Jack, Pruitt, Liza Jane, and Mary Margaret.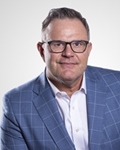 John Jones
Broker/Owner
John Jones Real Estate LLC
239 John Rice Blvd
Suite A


Murfreesboro

,

TN

37129


Phone:

615-867-3020


Fax:

615-217-0197